Scale your Business
You've achieved product-market fit. You now need to scale. Let's make it happen.
Go to Leadership
Leadership
Define and build organizational competencies towards a digital-first marketing approach.
Hold full accountability for online revenue growth, demand generation, technology implementation, new market expansion, new product concept vision, and marketing budget management.
Go to Marketing Expertise
Marketing Expertise
Develop and incorporate pricing, online and social channel development, and marketing and technology strategies.
Devise integrated marketing approaches that include content marketing, marketing automation, email marketing, SEO, paid advertising (CPC/CPM/advertorial), social media marketing, and partner channel marketing.
Go to Team Building
Team Building
Train and build marketing competencies by hiring, managing, and training of internal staff as well as a network of freelancers including developers, designers, consultants and writers.
Hands-on change agent with ability to inspire, educate and mentor stakeholders.
Go to Design. Development
Design. Development
With a background in animation, video-editing, and design, I deploy aesthetically pleasing visual branding and story telling.
My knowledge of technology including various CMS, CRM, and APIs and how they work together gives me greater flexibility in crafting cost-effective online touch points that enhance the customer experience.
Expertise
DIGITAL MARKETING STRATEGY | SEARCH ENGINE MARKETING | MARKETING TECHNOLOGY INTEGRATION |MARKETING AUTOMATION | SOCIAL MEDIA MARKETING | EMAIL MARKETING | MEDIA BUYING | AD OPTIMIZATION | CONVERSION TRACKING | MOBILE AND WEB APPLICATION DEVELOPMENT | ANALYTICS AND MEASUREMENT
Integrated Marketing Expertise
Optimize the customer experience with your brand.
Ensure the growth of your product, service, brand, and business.
At work or at play, your customers are almost always online. Is your business positioned to take advantage of a major trend in consumer behaviour? How are you gearing up to tackle a change that is poised to drive many organizations out of business in less than five years?
Can your organization deal with smaller, nimbler teams that have a better understanding of big data?
Integrate your marketing to embrace digital. Put your customers first. Enhance your customers' experience with your brand by meeting their expectations. Increase your revenue.
Or would you rather leave that to your competition?
My sustainable marketing strategies are customized for your business. I'll leverage your resources to amplify your efforts and increase your revenue.

My expertise in SEO, Content Marketing, Social Media Marketing, Email Marketing, and Paid Ads (CPC/CPM) will ensure that your customers find you.

Marketing should improve your customers' relationship with your brand. I'll help you create a mutually beneficial customer experience across all digital touch points.

I won't waste your time or mine. Life's too short, let's make every moment count.
Testimonials
What they say about me
Recent Posts
Some of my recent perspectives on marketing, technology and other stuff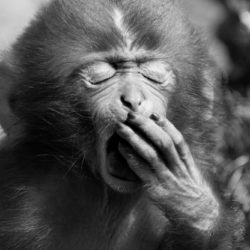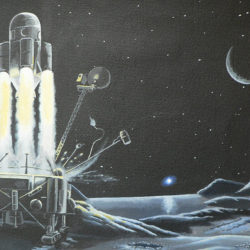 Previous
Next
Contact Me
Let's discuss how to grow your business